Create Video Slideshow
With Photo Slideshow Creator you can create real movies from your photos! This program is full of slideshow tools. The program allows you to create videos of high quality photographs that can be successfully shown in presentation of various types.
This photo slideshow software allows you to create photo slideshows in several video formats like AVI, MP4, and DVD. Photo Slideshow Creator also supports HD which is used to record high-definition videos for viewing on high-definition screens. You can also e-mail or post your videos online to websites like YouTube, FaceBook, MySpace etc.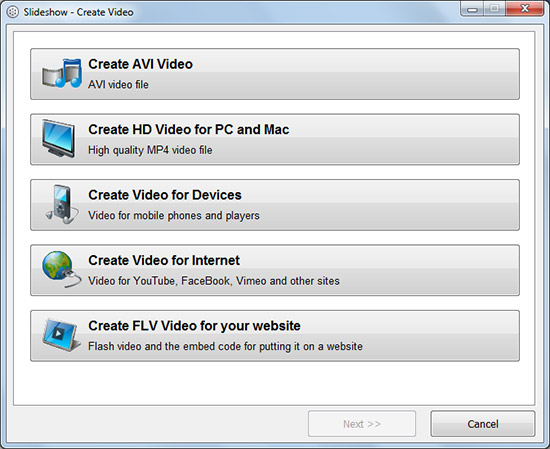 The program contains the necessary codec's for converting video: XviD, DivX, H.264.