How to Create a Wedding Slideshow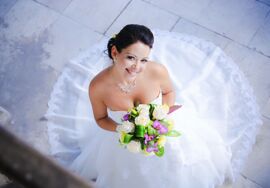 Most of you will agree that your wedding is one of the most important and memorable days of your life. A wedding usually only happens once in our life! We want to make this day joyful and memorable as possible. With our wedding slideshow software you will be able to create photo slideshows and watch them right on your DVD.
One of the important steps in creating a wedding slide show is choosing the right music. The music you select will represent your wedding, so you must be careful in choosing the right kind of slideshow music. Your music should not only be beautiful, but should also represent your emotional state. This way the slideshow music will be memorable, instead of some background music like in an elevator. With our unique wedding slideshow program you can easily add music with just a few clicks of the mouse. For you gentlemen out there, you can be sure your bride to be, will appreciate a memorable wedding slideshow.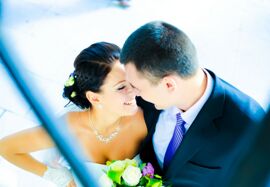 The Photo Slideshow Creator, allows you to create amazing photo slideshows with music. This will definitely make your wedding slideshow more memorable. There are plenty of beautiful transition effects and slideshow themes, with several dozen themes available, a neat feature that makes your wedding slideshow stand out. You can burn slideshows to DVD and export them online. The slideshow software also support's HD video output! Photo Slideshow Creator allows you to export your picture slideshow's to YouTube, Vimeo, FaceBook,Myspace and other websites. You can save and play your slideshows on mobile phones, iPhone, iPod and Sony PSP.
Creating a memorable movie slideshow of your wedding would make the perfect gift that your wife or husband can treasure a lifetime.