How To Create Photo Slideshow With Music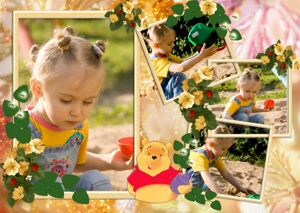 During our lifetime we have many different kinds of experiences. Many of those experiences are captured in photographs that are stored on your computer or photo album. Quite often we forget about our pictures, rarely do we show them to friends. Itís quite possible that some of those photographs depict the best moments of our life! To revive some of those memories you can create a slideshow with music and beautiful artwork.
To create photo slideshow with music is very simple. One needs; high quality pictures that you would like to show, a good song to go along with your slideshow and software to make the photo slideshow. Photo slideshow software will help you to create colorful and memorable slideshows in minutes. You can add music, nicely arrange the slides, and use a variety of transition effects.
If you decide to create photo slideshow with music, you'll need a thorough approach in selecting your music. Music is no less an important component of the slideshow than the photos themselves. Carefully selected musical compositions can make your slideshow memorable and endearing, or vice versa ruin the whole slideshow.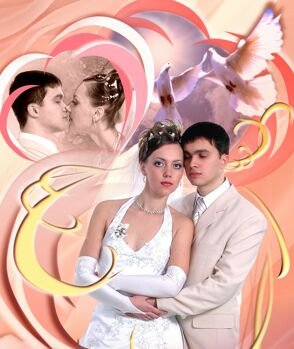 Choosing the right music can greatly improve the perception of a slide show. If you've ever seen a professionally made slideshow, you'll probably notice that slides interact with the music in such a way as to complement each other. It's very important that your music coincides with the theme of your slideshow thus the music will be able to increase the emotional state and create a proper atmosphere. To create photo slideshow with music, you will need to have good taste and an unlimited imagination.
In music photo slideshows it's better to use emotionally colored compositions that portray the main character or theme. For example; if you decide to make a slideshow of a journey, you may think about using the national music of that country. So if youíre visiting Scotland, play old Scottish music with bag pipes, this will give bring out greater emotions from the viewer.
If you decide to create a photo slideshow with music for an exhibition or presentation, use dynamic compositions. Commercials with a strong announcer's voice, and properly selected music in the background will look and sound very impressive, clear, and convincing.
The music you play in your slideshow plays a great role. Choose your music wisely, let the music guide the viewer. Great music will make your slideshow even more memorable and enjoyable. Photo Slideshow Creator program supports MP3, WMA, WAV music files; you can also establish the order of playing (random order, repetition, etc.) In addition to music, you can use audio recordings.