How To create DVD Photo Slideshow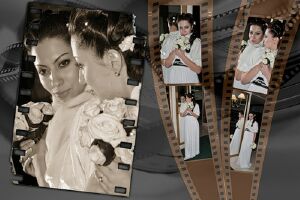 With the creation of digital cameras, it has become increasingly easy to take pictures. The process of photography has become more open and accessible. In digital photography one generally accumulates a lot of pictures, especially photos that are dear and memorable. As time passes by and our collection of photographs grow, it becomes harder and harder to keep track of our photo collection. Why not organize your pictures, and at the same time and share them with friends and family. To turn this idea into reality, create a picture slideshow DVD movie with music. For music info see our video tutorial on How To Make A Photo Slide Show With Music.
Your DVD photo slideshow can become your personal digital family album that you can share with friends or the whole family and watch right on youíre TV. To create your DVD movie slideshow you first and foremost need your digital photographs, desire and creativity. Then youíll need Photo Slideshow Creator software. This program will allow you to not only create DVD movie slideshows, but movies slideshows that will play in different type of media formats like your mobile phone, personal computer, Ipod, and internet media websites like Facebook and YouTube. Donít forget you can also add music to your DVD photo slideshow.
Recently, interest in DVD photo slideshow has been growing. First of all, this is due to the rise of usage in digital cameras and the comfort of watching your pictures right on your TV screen. Ready-made movies from photos usually have good quality if compared to video shot on inexpensive hardware. Creating high-quality video footage requires a greater monetary investment and time. Digital cameras have also become exceptionally small and compact thus making it easier to simply take a picture instead of making a whole movie.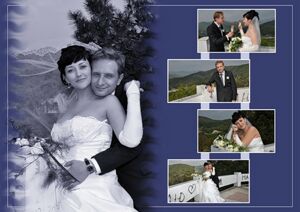 If your skeptical to the idea of creating a DVD photo slideshow. Donít be, Photo Slideshow Creator is very user friendly and easy to use, plus the program supports most popular video formats like High-Def HD, and includes all the necessary video codecís.
Some of the codecís used to create DVD photo slideshow:
1. XviD. Has a high-definition on dynamic scenes. This gives maximum detail when compressing transition effects. Compatible with DivX, XviD videos can be viewed on any DVD player that supports the DivX format.
2. DivX. Provides high quality images and allows you to get small output file size. DivX is supported by most modern multi-format DVD players.
3. X264 is a modern codec designed for high compression video. This codec will allow us to create a high quality DVD photo slideshow movie. The codec is regarded as the best choice for most parameters. However, this codec is not supported by many computers, thus you will need to install the X264 decoder on your computer before playing it.
The success of your DVD photo slideshow depends on the quality and richness of your photographs. The rest depends on your imagination and creativity. Use good music to enhance your viewerís visual emotions, and transition effects to add the finishing touch. A good slideshow is one that is pleasant to watch...